Creating Value
---
Intrinsic to our ability to carry out our mission and vision for the Trinity River Basin, we're creating value through projects, education, outreach and awareness:
Trinity Watershed Modeling & Master Plan - Trinity Waters is intent on the development of a scientifically credible system to model the effects of historical land use, new development and climate on water flows and water quality throughout the basin. Modeling services for subwatersheds and land parcels on a case-by-case basis could then be available to private business, NGOs, municipalities and governmental agencies. Data and analysis from the modeling could be used to create a whole systems watershed master plan to serve as overarching guidelines for Integrated River Basin Management.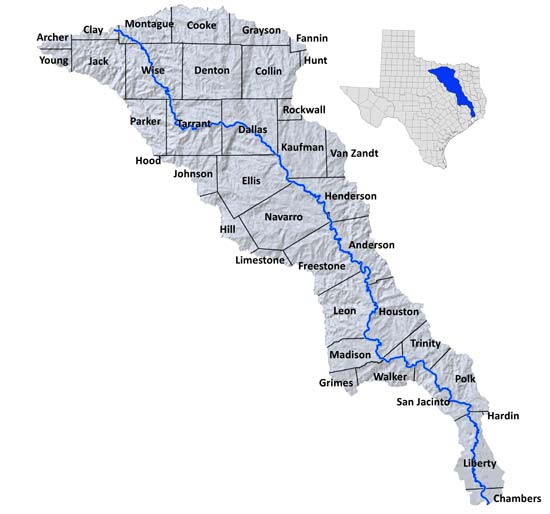 Stream Tracker Monitoring - Monitoring for success creates value and insures continuity and sustainability of our programs. Trinity Waters is developing both a Community Scientist water quality monitoring program and Certified Stormwater Inspector Volunteer program as components to the whole systems approach for our projects. To assist with research and to limit duplication of efforts, we will partner with other organizations and higher learning institutions engaged in water quality, drought and habitat monitoring.
Recreational Enhancements - In partnership with Texas Parks & Wildlife, The Trust for Public Land and other like-minded organizations, Trinity Waters promotes and assists in planning and implementation of river recreation, trail systems, wetland parks and nature center reserves in the Trinity River Basin.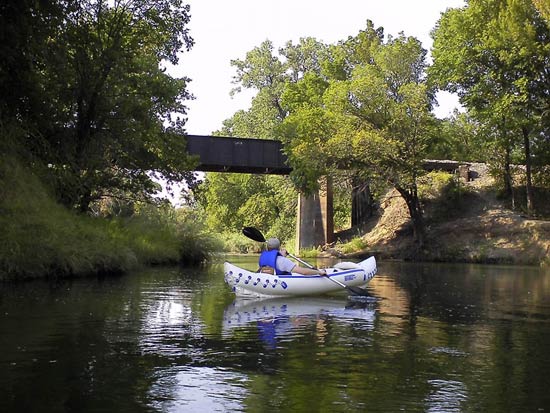 Stream Mitigation Banking - Our focus on small streams and tributaries provides opportunity for offset stream mitigation credits for developers. Contact us for information on current mitigation eligible projects.
Outreach & Public Awareness - Transformation of the general publics' perception of the Trinity River is paramount to riparian recovery. Through outreach and public awareness campaigns, Trinity Waters works to reach a diverse audience to bring about a cultural shift of public perception of and appreciate for the Trinity River. Check out our blog ripple effects to stay informed and be inspired.
Education - Natural hydrological ecosystems such as the Trinity River, its wildlife species and habitats are under intense pressure as a result of human activities and changing land uses that place a strain on our natural resources. Conserving and protecting these ecosystems requires proactive management, of which conservation education is the preeminent tool to inform and impart knowledge. Trinity Waters provides educational programs and workshops for all basin stakeholders - rural landowners, urban land developers, planning and design professionals, policy makers and political leaders, citizens and youth. Check our EVENTS page for upcoming programs and workshops.
Education Spotlight
TRINITY L.A.N.D.S. The L.A.N.D.S Youth Stewardship Initiative was developed by the Texas Wildlife Association to deliver an interactive message of wildlife and natural resource conservation to Texas classrooms. The Texas Wildlife Association, Trinity Waters, Texas Parks and Wildlife and Texas AgriLife Extension Service teamed up to develop a program designed specifically for students who live along the Trinity River Basin to promote sound land stewardship to improve the water quality and general health of the Trinity River and its' watershed. The Trinity Pilot Project consisted of two schools - one urban (St. Johns Episcopal, Dallas and Blooming Grove Elementary, downstream) where teachers utilized Trinity L.A.N.D.S. curriculum and field trips to teach the basics of water quality and the components of healthy aquatic ecosystems.